[:es]
Cómo alcanzar tus sueños?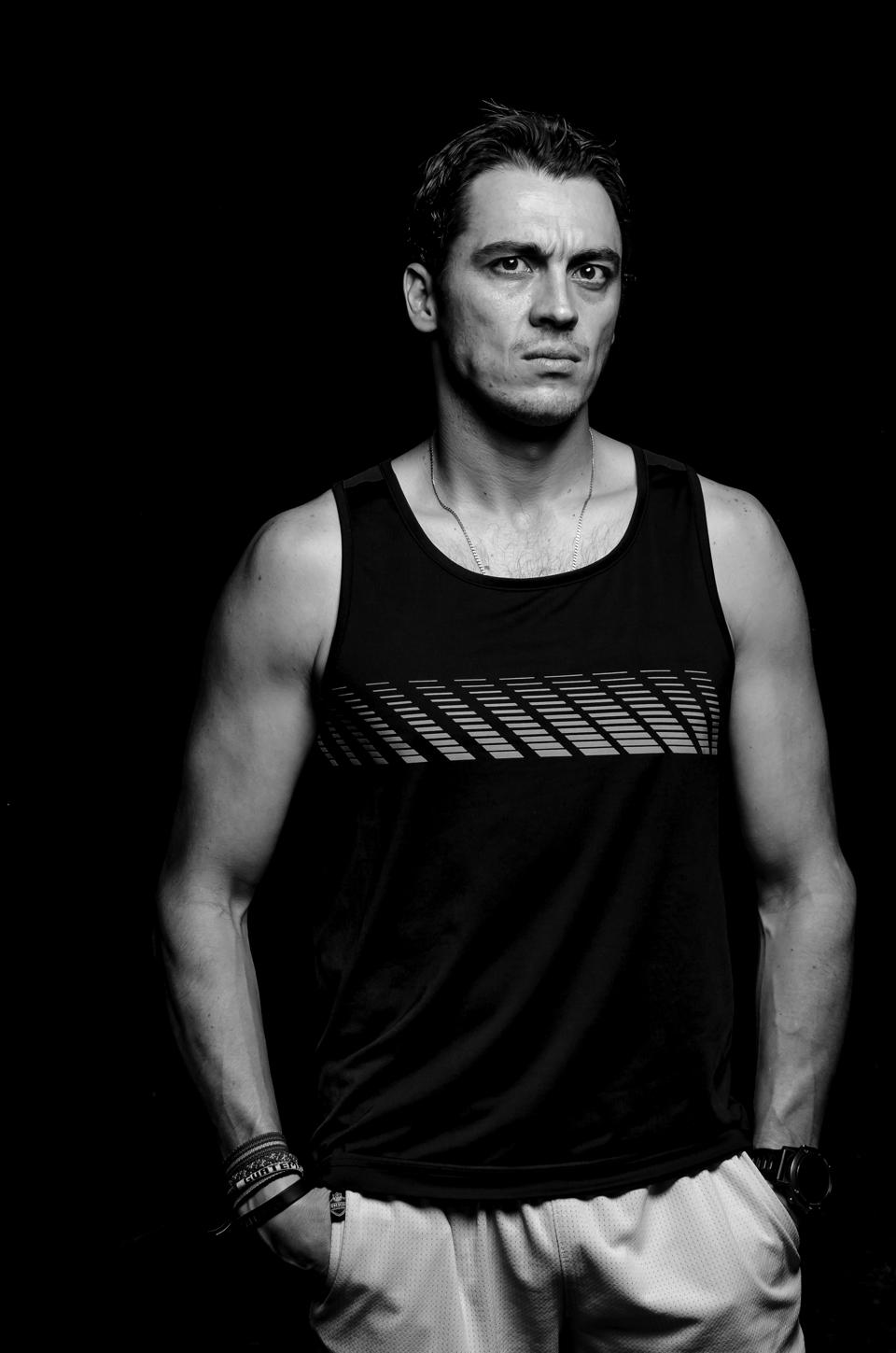 Cada uno de nosotros, luego de realizar el proceso iterativo de reinventarnos constantemente, tenemos certeza de cuáles son nuestros talentos, pasiones y por ende esos sueños que desde niño tuvimos. Y por más difíciles que parezcan, si es posible alcanzarlos. Aquí algunas cosas que quisiera compartir con ustedes.
El límite se lo pone uno mismo, así que rómpelo. En mi caso, a la fecha no he corrido una maratón y me propuse correr en montaña distancias de 80 a 101kms. los primeros 24 meses. Y después de de los 24 meses (febrero 2017) distancias de 125kms. a 170kms.
Empieza a soñar en grande, solo, con música, sin distractores. Haciendo un flashback de los sueños que tenias de niño, de las cosas que más te disfrutaba hacer. A mí me gusta soñar despierto con música clásica, piano, saxo y sin distractores.
Define el sueño a alcanzar, escríbelo y siéntelo, vívelo con pasión con energía. Yo sueño con llegar a ser uno de los mejores guatemaltecos ultra maratonistas de montaña en el mundo.
Convéncete que es lo que quieres lograr, sin importar el qué dirán, ya sea de burlas, falta de conocimiento, miedo, u otro sentimiento. Muchas personas cercanas se burlaron, me dieron la espalda, me dictaron de loco, de egocentrista, de anormal y no me importó.
Define y decide una meta específica de corto plazo menos de 3 meses, que sea el primer ladrillo del camino al sueño. Yo decidí inscribirme a 80 kms. con 1900 metros de ascensos, para arrancar y probar. Y hacer 5 ultras en un año y medio, incluyendo la mejor carrera a nivel mundial de trail, CCC de UTMB la cual es clasificatoria.
Compártelo con tu esposa o alguien muy cercano, cuéntale con convicción que lo vas a lograr y sobre todo que necesitas de su apoyo. Por los sacrificios que conlleva.
Busca y rodéate de los mejores talentos y recursos para llegar a esa meta, siempre buscando calidad humana atrás. En mi caso, me acerque a muchas personas talentosas durante este camino.

En el inicio por allí en Febrero 2015, me apoyaron personas como Juan Carlos Sagastume, Pedro Moreno, Woo Riko, Job Portillo, Pablo Ramazzini.
En junio 2015 personas como Connie Sol, Javier Pineda, Gabi Molina.
Desde Octubre 2015 a la fecha, estoy rodeado de un talentoso fisioterapeuta Job Portillo, de un experimentado entrenador, Jacob Puzey, de un Científico Deportivo y médico, Carlos Ramírez, nutricionista deportiva Ana Mendoza, Psicólogo deportivo, Pablo Acuna y Fran Pirozzolo.
A mis patrocinadores, Gatorade, The Vitamin Shoppe, Fitness One, MR tu Marca Deportiva, Sports Lab, Somit.

Busca una buena intención detrás de los sueños y metas. Para mí el compartir mi historia con los demás y dejar un legado en esta tierra, es lo que me motivó y motiva a seguir persiguiendo este sueño. El que el guatemalteco si puede y es guerrero de corazón.
Estar dispuesto a aprender, fallar y volver a intentarlo. Me tocó aprender la técnica de correr, método POSE, que me enseñaron Javier Pineda y Connie Sol, de cero.
Dispuesto a disfrutar los sacrificios, a hacerlo de forma apasionada. Levantarse a las 0430 am todos los días entre semana y ser disciplinado con la nutrición y agenda de entreno, trabajo y familia.
Salir a buscarlo y dejarlo todo. Dar el máximo, y tener paciencia que los resultados vendrán tarde o temprano.
Por ultimo, pero en todo momento, FE en Dios y en uno mismo!
Así que vamos con todo porque si se puede con Fe, determinación, disciplina y valentía. Dale, salí a buscarlo!

[:en]How can you reach your dreams?
Each one of us, after carrying out the iterative process of constantly reinventing ourselves, is confident enough of our talents, passions and therefore, our dreams which we have had since we were kids. And as hard as they seem to be, it is possible to reach them. Here are a few things I would like to share with you.
We set our own limit, so break yours! In my case, as of this date I have not even run a marathon, and I resolved to run distances of 80 to 101 kms. in the mountains –during the first 24 months—and then 125 to 170 kms.
Start dreaming big, alone, with music, without any distractions. Going into a flashback of my dreams that I had as I child, and were the things I enjoyed the most. I love to do this with classical music, piano, saxophone and without any distractions.
Define the dream you want to reach, write it down and feel it, live it with passion and energy. I dream with being one of the best mountain Guatemalan ultra-marathon runners in the world.
Convince yourself about what you want, not worrying about what others will say, whether they mock you, don't know you, fear you or have other feelings towards you. Many persons that were close to me mocked me, turned their back on me, called me a lunatic, egocentric, abnormal, and I did not care.
Define and decide a specific short-term goal for the following 3 months, and let it be the first brick in the construction of your dream. I decided to compete in international trail running races between 80 kms. And 100kms. The first one included a 1900 meter of elevation gain, and complete 5 ultra-marathons in less than 18 months, including the best trail race worldwide, the CCC of UTMB.
Share these dreams with your spouse or someone very close to you. Tell them that you will make it, and over all, that you need their support because of the sacrifices it entails.
Find and surround yourself of the best talents and resources in order to reach this goal, always looking for human quality behind it all. In my case, I approached many talented people during this road.
At the beginning, around February of 2015, people like Juan Carlos Sagastume, Pedro Moreno, Woo Riko, Job Portillo and Pablo Ramazzini supported me.
In June of 2015, people like Connie Sol, Javier Pineda and Gabi Molina supported me.
Ever since October of 2015 to this date, I am surrounded by a very talented physiotherapist, Job Portillo, an experienced trainer, Jacob Puzey, a sports and medical scientist, Carlos Ramirez, a sports nutritionist, Ana Mendoza, and two sports psychologists, Pablo Acuna and Fran Pirozzolo.
And with the best sponsors in their businesses, Gatorade, The Vitamin Shoppe, Sports Lab, Somit, MR tu Marca Deportiva, and Fitness One,
Find a good intention behind your dreams and goals. For me, sharing my story with others and leaving a legacy in this earth, is what motivated and motivates me to keep pursuing this dream. To be convinced that Guatemalans can compete worldwide, and we are warriors.
Be willing to learn, fail and try again. I had to learn the running technique, POSE method, taught by Javier Pineda and Connie Sol, from scratch.
Be willing to enjoy sacrifices and do them with passion. Waking up at 4:30 a.m. every day during the week, and have discipline regarding nutrition, training schedules, work and family.
Go out and pursue everything, and leave everything behind. Give your maximum effort, and be patient with results, for they will come sooner or later.
And finally, but most important, to have faith in God and in ourselves.
So, let's go give it our all, because you can do it with faith, determination, discipline and courage. Go out and get it!

[:]